Science Aussie Style with Professor Funk!
Sep 13 2021
It's National Science Week — in Australia. The US used to have an official National Science & Technology Week which ran from 1985-1999, but unfortunately our current admin doesn't seem to think science is all that important to celebrate. Well to be honest, the U.S. Dept. of Education (ED) and NASA attempted to sorta bring the idea back to life once in 2005 with the Excellence in Science, Technology, Engineering, and Mathematics Education (ESTEME) Week — an awkward name birthed by bureaucracy and doomed to die a forgotten death.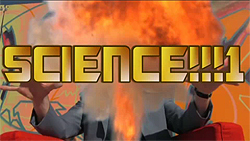 But who cares about our lame science hating government! We can celebrate the AWESOME POWER OF SCIENCE Aussie style with Professor Funk!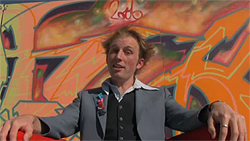 Like some science-punk crossbreed between Yahoo Serious and Vyvyan Basterd, the Professor Funk drops the science with a hilarious self-aware dorky psuedo-hipness in his YouTube video series Saturday Night Science with Professor Funk: "A video series on the science behind weekend culture. Take a look at the strange, sexy and stupid side of sex, drugs, music, money and fashion."
Professor Funk uses actual scientific surveys to ask important questions such as Mac or PC Which Makes You Sexier? or Do Stripes Actually Make You Look Taller? The best has to be his video on musical synesthesia where he shows just what the Imperial March from Star Wars might taste like by eating a range of items from tonic water to grass to water to used q-tips!
p.s. For more great Aussie science, I also highly recommend the excellent All In the Mind, the Australian ABC Radio National podcast about neuroscience and psychology. The program is always interesting, each broadcast dedicated to a single topic.